Pull Request based Schema Composition Workflows
Check and publish schemas from your git workflows. With our GitHub integration, receive statuses right in your PR commits.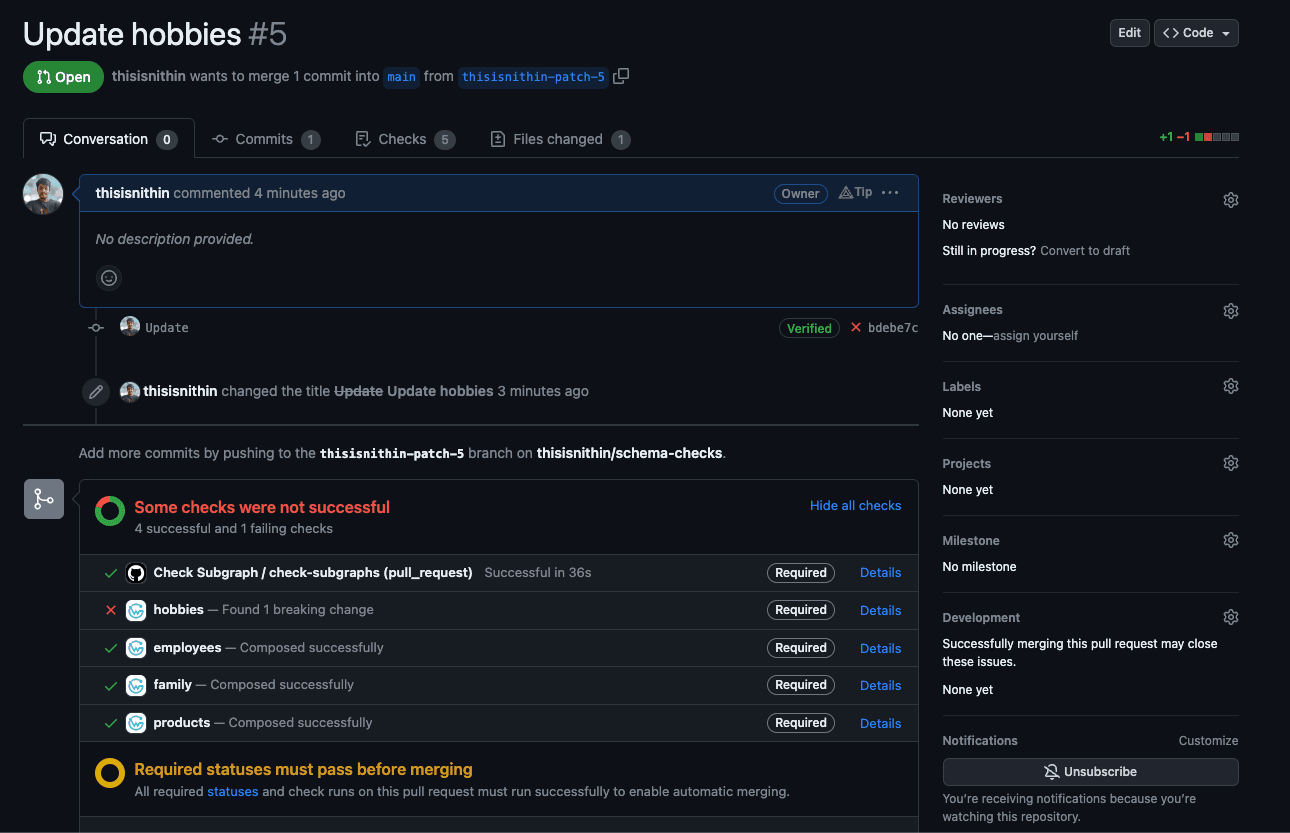 Get Started Today
Get Started
Find out more about the know-hows of WunderGraph Cosmo and how you can use it in your projects.Read more
Zero to Production
Start serving your graph today in 5 quick steps.Read more
Trusted by small companies and large enterprises


We love APIs!
Get in touch!
We'd love to hear about your use-case and how we can help you to take your team or project to the next level