OpenTelemetry & Distributed Tracing for GraphQL APIs
Cosmo router supports exporting tracing and metrics via OpenTelemetry. These can be configured with multiple exporters. Both http and grpc are supported.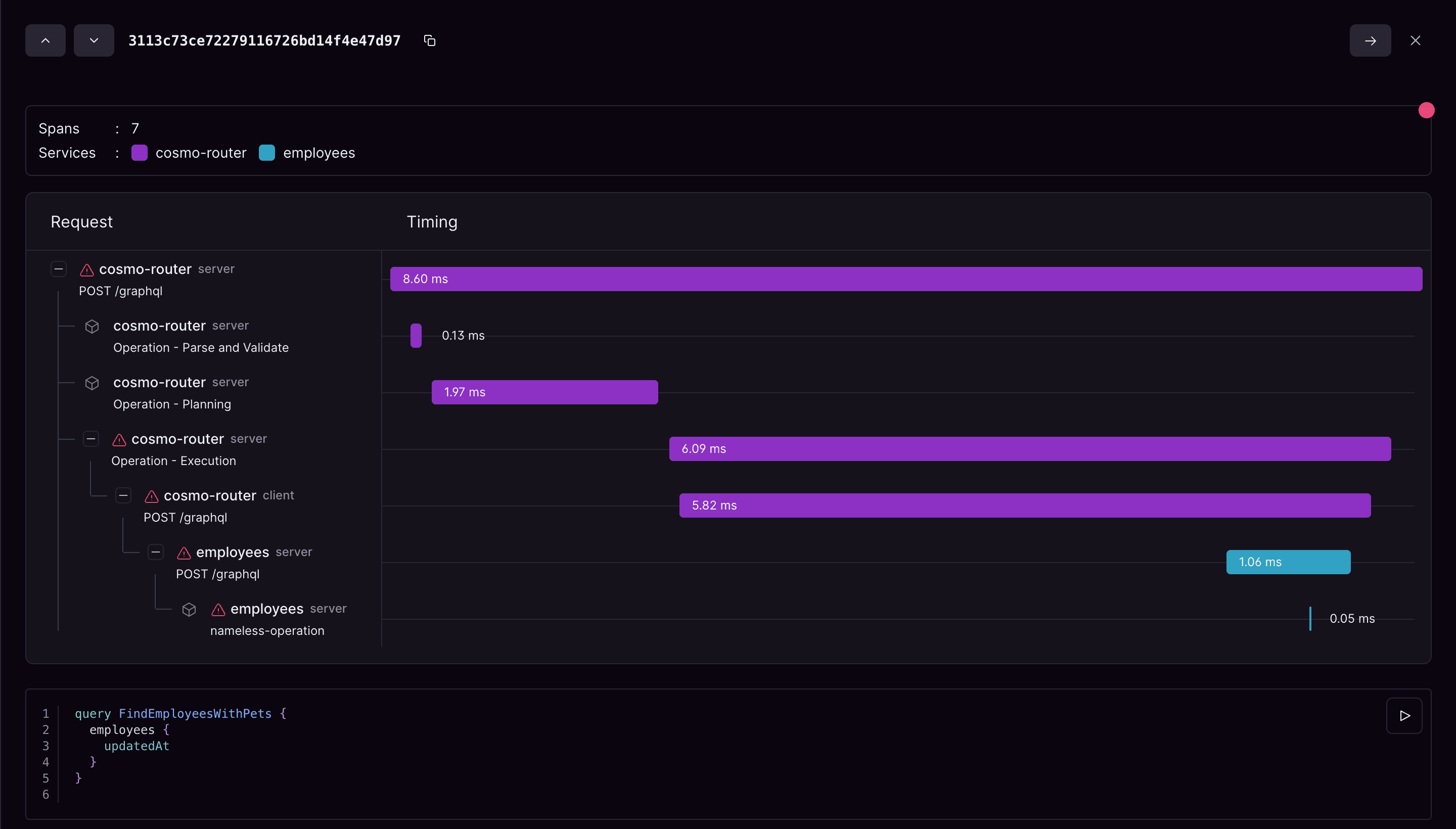 Key Highlights
OTEL-instrumented Router
The router comes out of the box with OTEL instrumentation. This enables request tracking and detailed analysis for each one.
OTEL-instrumentation of Subgraphs
Extend OpenTelemetry's capabilities to subgraphs within your system.
Read more
Support for custom attributes
Tailor your tracing data with custom attributes. Include specific data or exclude some of your choice.
Get Started Today
Get Started
Find out more about the know-hows of WunderGraph Cosmo and how you can use it in your projects.Read more
Zero to Production
Start serving your graph today in 5 quick steps.Read more
Trusted by small companies and large enterprises


We love APIs!
Get in touch!
We'd love to hear about your use-case and how we can help you to take your team or project to the next level