GraphQL Schema Usage Reporting
Monitor client interactions with your schema fields. Use insights to guide schema evolution and cater to user needs.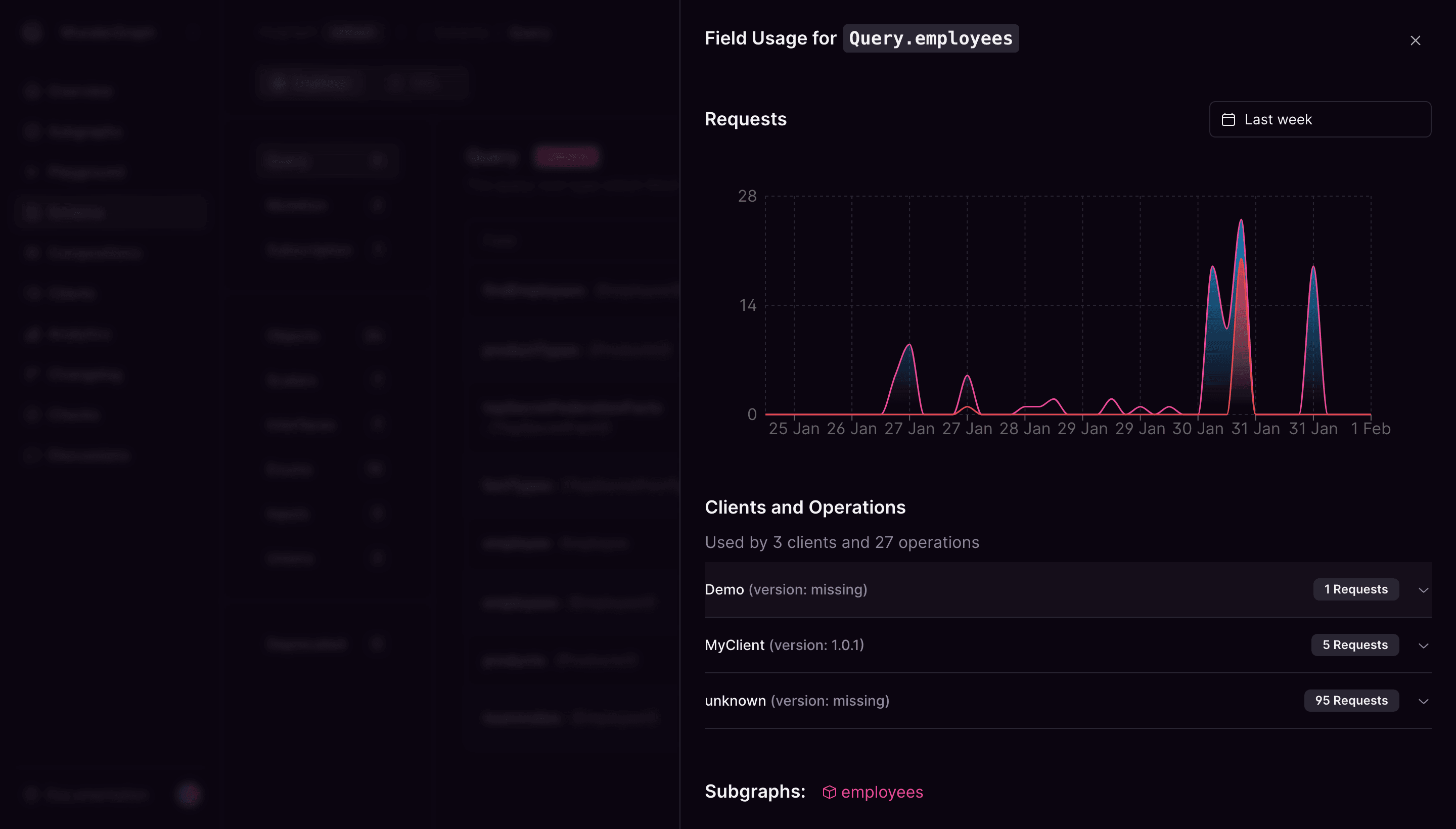 Key Highlights
Available for all types and fields
Usage tracking is accessible from the schema explorer and the schema check page. It is available for all GraphQL types and fields.
Detailed Analysis
Track usage across clients and operations with custom date range filters. Also indicates which subgraphs accessed the fields.
Get Started Today
Get Started
Find out more about the know-hows of WunderGraph Cosmo and how you can use it in your projects.Read more
Zero to Production
Start serving your graph today in 5 quick steps.Read more
Trusted by small companies and large enterprises


We love APIs!
Get in touch!
We'd love to hear about your use-case and how we can help you to take your team or project to the next level